What Is the Difference Between a 3 Season and 4 Season Tent?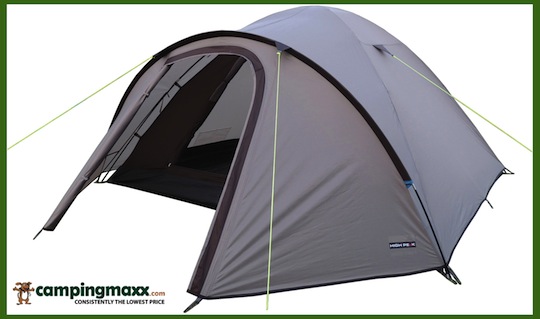 There are very important differences between a three season and a four season tent, especially depending upon the geographic usage. To start with, the majority of tents purchased at your "box" stores are engineered for only a couple of set-ups and breakdowns. We do stock some of these and these are priced appropriately for their limited application (under $60).
A true three season tent probably has fiberglass poles and open ventilation. Fiberglass can start to splinter after as little as two hours in moist conditions below freezing. The vents on these tents, usually do not have any means to close or seal these vents. Although these may be engineered for a specific rainfall (which is disclosed on the hang tag) these three season tents are NOT engineered to support any snow load, even though these might support a light load. Other nuances of three season tents include how the seams are sealed, if at all, the thread used to sew the parts together, the actual fabrics and materials, and, of course, the zippers. These are priced from $75 to $150.
Four season tents have a huge degree of variances; carry weight, snow load, wind resistance, heat retention, livability, etc. The poles can be aluminum, titanium, carbon fiber, etc. The rain covers not only go all the way to the ground, but provide vestibules for storing gear and/or cooking. Usually, the interior vents have additional seals. Depending on the application and price, the better four season tents are close to indestructible. These are priced from $200 to $6,000+.
IMPORTANT NOTE: High Peak Outdoors is debuting their new Pacific Crest tents and they have what appears to be a half price rollout. These are GREAT 3 season backpacking tents priced at just $75 for 2 person tent; $85 for the 3 person tent; and only $95 for the 4 person tent! Check them out here!
Jerry – The Gear Guy